Appointments for WooCommerce makes the complex tasks of billing and accepting payments an easy process.
---
Add a Payment Step to your Booking System
This addon simply adds a WooCommerce's checkout as a payment step, you get paid as soon as your clients book you.
Your clients only need to:
Enter billing details
Add credit card details
Submit to pay
See how it works below.
---
Charge with any Payment Methods
WooCommerce allows you to get paid with all sorts of payment methods:
Stripe for credit cards
Paypal
Amazon Pay
All the methods you configure within WooCommerce will be available when a client pays for a booking.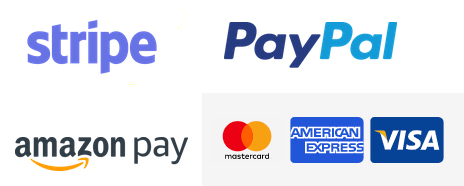 ---
Set it up in seconds
Once you activate it, you will only need to :
Set the price of your service
Customize the payment step
And you're good to go!
See below how it works
Relax and Get Paid
Appointments for WooCommerce with WooCommerce takes care of:
Handling payments
Handling billing and taxes
This way you just have to focus on what matters, providing great services to your clients and get paid for it.