Services Suite allows you to add multiple services, multiple durations, multiple locations special booking conditions and custom fields.
---
Offer all your Services
Our backend interfaces let you create and reorder quickly all of your services within seconds.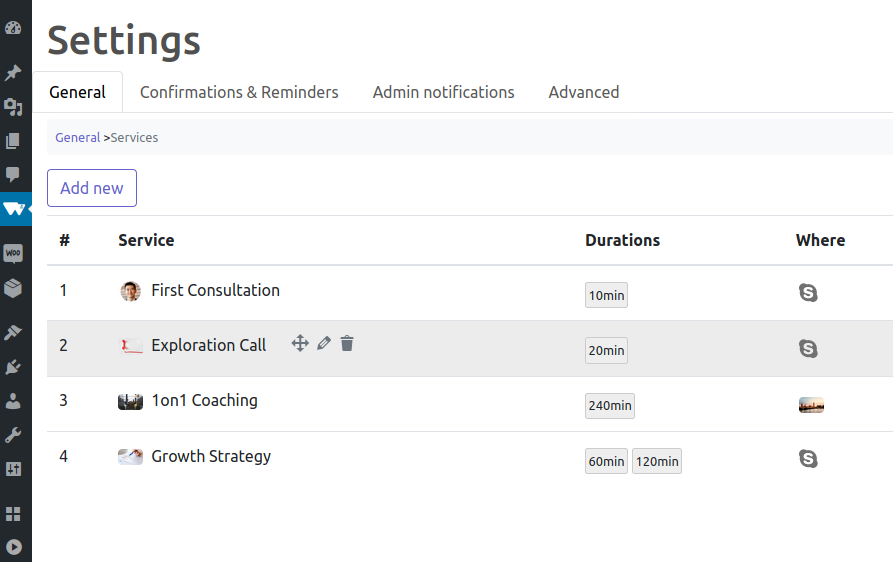 Once this is done you can customize the way services are displayed from the widget editor.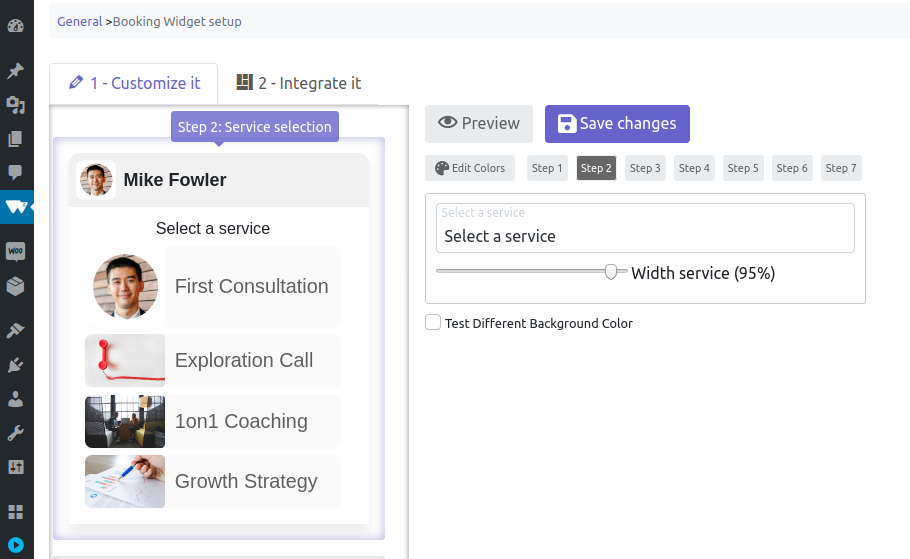 Set any Duration
A service can have multiple durations. You can define them easily with Service Suite.
If you use our WooCommerce addon, you will be able to define a different price for each duration of your service.
Set any Location
The free version of Wappointment comes with 3 pre-defined means to provide your services, we call them "locations":
Skype
Phone
Physical location
With Services Suite you can define as many locations as you want. Whether you provide your services online or physically, we make it easy for you to establish as many channels as you wish for your services.
Scheduling Conditions
When you define your weekly or punctual availability, we let you pick special conditions for each availability slot.
For instance on Wednesday mornings, you may usually work from a different office and can only provide one kind of service. While on Wednesday afternoons you're back in your main office where you can provide all of your services With Wappointment, you can automate all your needs in only few clicks.
Create Custom Fields
When clients book you, by default, they need to fill in their name and email details. With Services Suite, you can define more fields which you can link to specific services or locations. It's all up to you.